The Housing Market is Starting to Shift!
Here is the latest Housing market update. You are about to hear and read articles like these: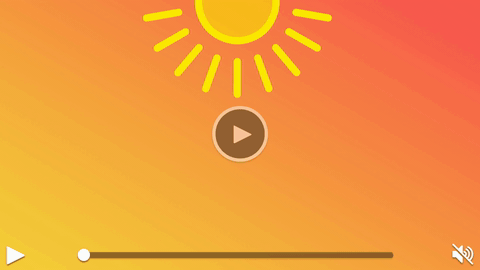 Experts Agree: Options Are Improving for Buyers [INFOGRAPHIC]
Housing Supply Is Rising. What Does That Mean for You?
Market offers hope for homebuyers, but Northwest MLS brokers say it may be temporary
Housing market starting to shift as newly listed homes surpass 2019 levels
Increase in new listings offers 'hope' for Seattle-area homebuyers amid tight market
The data below direct from the MLS reflecting May to June does also show this slight shift, next months data is going to continue this trend even more so simply based on historical Norms(pre-covid- chart above), but my personal activity in listing appointments has shot up. All the reports I have done for them have shown even more inventory(competition), more days on market and price reductions on the rise. My Pears are also confirming this. We are certainly seeing a shift in the housing market. To be clear it is still a sellers' market But this is falling in line with summer norms pre covid. Last year during the pandemic we flatlined mostly which cause more demand, less building, etc.
The chart below will show you summer months are the peak season for inventory which we did not get last year and likely the cause of the influx this year. I feel we are starting to shift back this direction. I'm not as of yet seeing home price values dropping rather we are seeing less month over month gains. Appreciation will slow down along with the intensity of bidding wars. I anticipate next months report to have steeper numbers.  and next year if new construction picks up this trend likely will continue. Thurston county's data for May to June did however show more average sales price increase and month over month appreciation. It did not show the same signs as Pierce and King. However there is always a ripple effect from king county to surrounding counties and I fully anticipate Thurston to be on the same trend next month when the numbers come out then.
 Now here are the latest number for Pierce and Thurston County
Buyers:

You are finally getting some relief but it also depends on your price point and that is not to say certain homes are still getting bidding wars. Summer months are still ideal to buy. You still need to understand we are in a sellers' market and this summers trend is very lily only temporary. It will still take years to see a neutral or buyers' market depending on new construction. You need to:
Be Patience
Be Persistence
See Potential in homes you would not often look at. Remember no house ever is a home until you make it one.
Compromise where you can.
Save money to use for earnest money, money on low appraisal, etc. for stronger offers.
Do not get discouraged.
And remember interest rates are still all-time lows and appreciation is still high so don't wait to continue for lower values rather look at the loss of equity you could gain over a year. See below.
Sellers

: You are still in the driver seat. It is still a Sellers' market, but proper pricing will be very important as the markets start to shift slightly. Before any 1 of the 10,000+ realtors can slap a listing together but for a smooth systematic, professional and profitable close without resistance you need your agent to be able to
Have Experience and expertise in changing markets.
Price properly by understand the data, new and sold listings on how to approach pricing.
Conduct robust marketing
Know and prove their numbers and client satisfaction.
Summery: Overall yes we are seeing an increase in inventory but this falls into the summer season norm. Buyers are getting some breathing room, and sellers you are still in a peak market technically. This may or may not be signs of things to come but it is agreed that the intensity should die down over the years. Meaning appreciation levels will taper off. Experts agree this is not a housing bubble. You can find out more about that in our previous market update. 
Contact us anytime with questions and or to assist in your real estate journey.
Cyrus Bonnet | Broker – Veteran | CEO & Founder of Soldiers Agents Inc. |  Windermere | JBLM – Pierce & Thurston County
JBLM  Realtors
Est: 2011
Contact
253-766-5133
Team
Jenna Huey
Client Relations Manager/Assistant
253-307-9936
Tiffani Tainer
File Manager/ Transaction Coordinator
Stats: Click to view
Reviews: Click to view
Over 200 combined 5 star reviews
Google, Zillow, Facebook, & BBB
Accomplishments:
Since 2011:
$100M+ Sold
$80,000+ Donated
Certifications & Awards:
PSA – Pricing Strategist Advisor
CSP – Certified New home Sales Professional
MRP – Military Relocation Professional
Military Designations -VAMRES, VAREP, MVHC, CMHS,
VArep – Tacoma Ch. President 2013-2015
Top Agent Award: Best of Trulia 2014
TPCAR Leadership Graduate 2013
TPCAR REALTOR Rookie of the Year 2011
TPCAR Sales Achievement Award 2012-2017
Certified Home Buying Instructor – WSHFC